Branding / Typography / Motion graphics
I approached T2's social coordinator with a proposal to relaunch the way instagram stories and highlights were being used, reorganising our posts into clear categories complete with motion graphic covers and introductions. I worked closely with the copywriter to produce a set of highlight categories complete with thumbnails and introductions that enrich the customer experience and strengthen the brands visual language.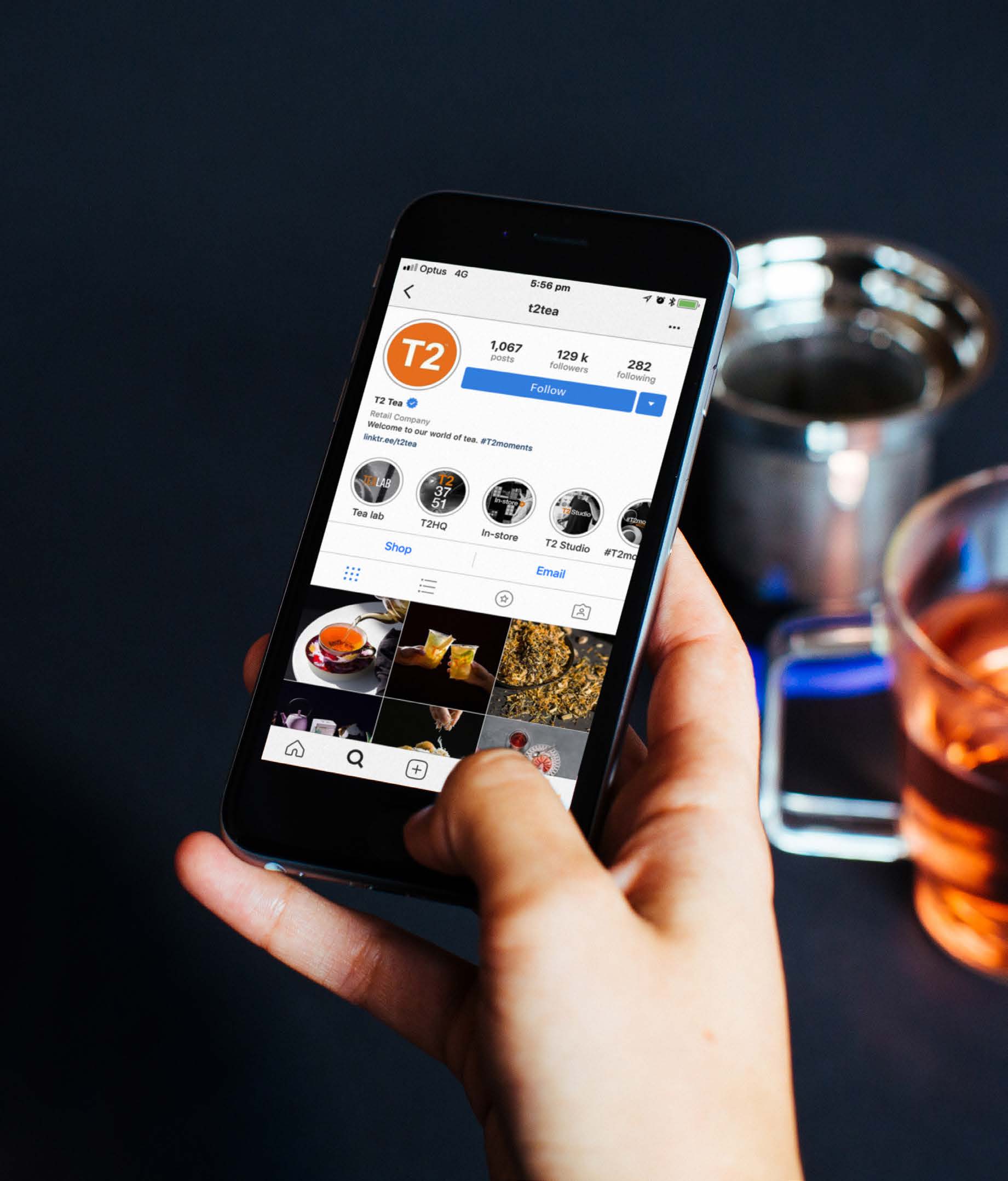 For a luxury brand such as T2, it can be hard to balance the requirement for consistent, engaging social content with the need to maintain a polished brand image.